American master wildlife artist, poet, author, educator, environmentalist, naturalist.
Susan Morrison is an artist, author, observer, educator, and storyteller. Long before the designation came to prominence and wide usage, Susan Morrison became an environmentalist. Using a variety of art forms as her methods, she works to raise awareness of America's wildlife and wildlands. Beyond awareness, her art celebrates and helps to preserve these valuable national resources.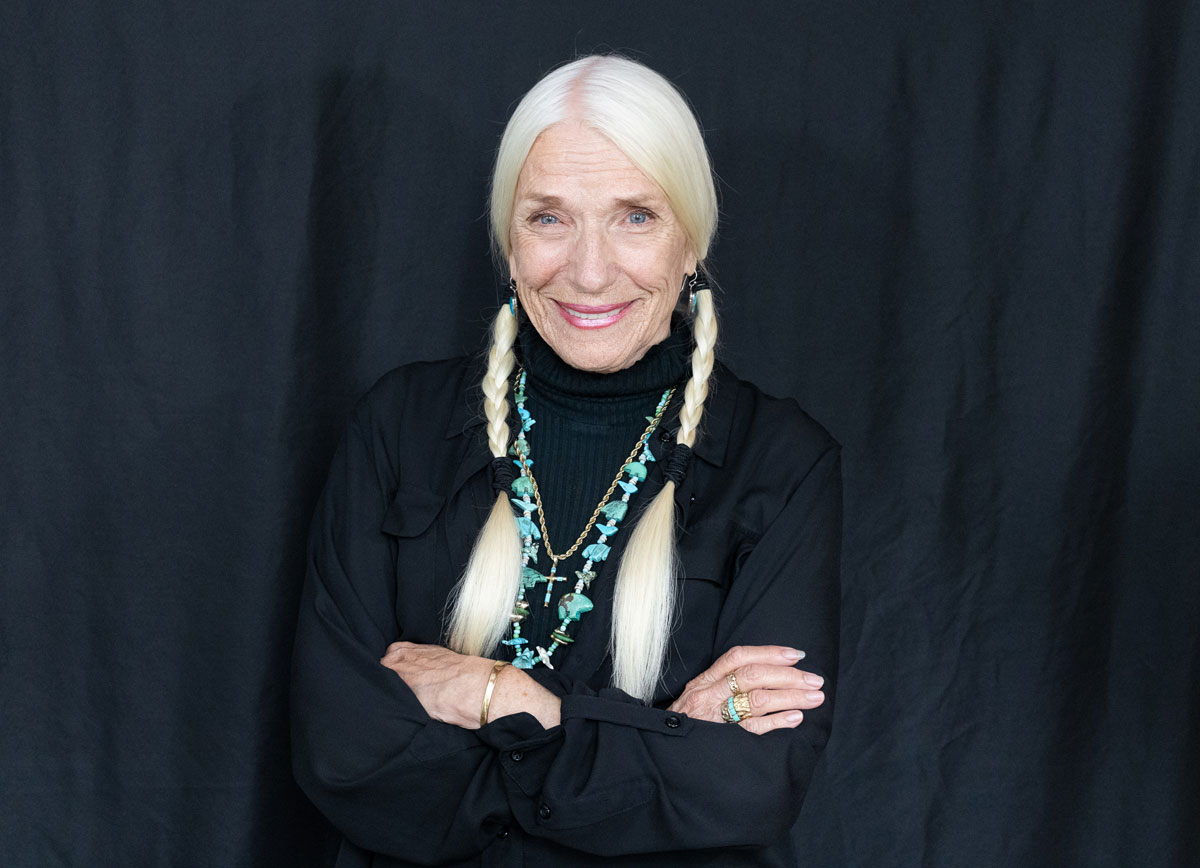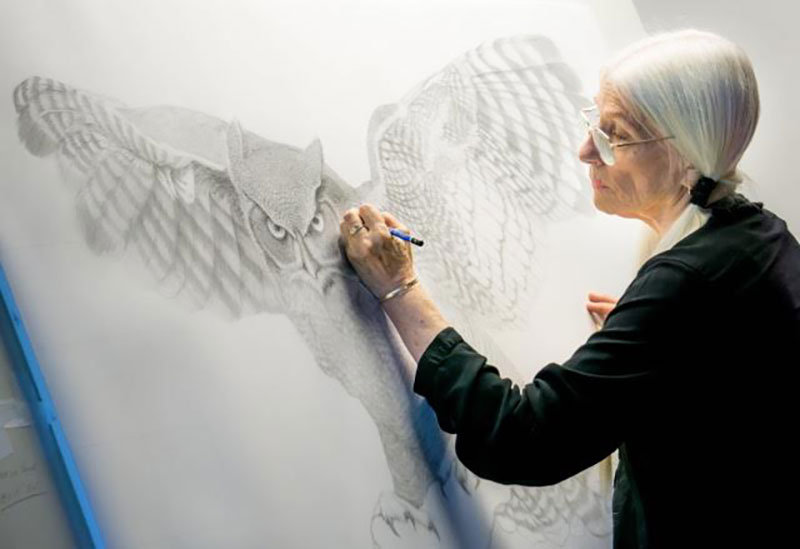 Using the most basic tools available to an artist, pencils and paper, pen and ink, Morrison conveys a sense of the life in nature through a sincere rendering of varying textures, from cursing streams, stones and dense forest undergrowth to the soul-tugging limpid eyes of a timber wolf.
She demonstrates the intense character of her subjects by capturing not only the qualities of their appearance or habitat, but also their inner spirit. She is not a wildlife artist, nor an illustrator, but a portrait artist for our nation's animals and undisturbed natural scenery.
Susan Morrison's work is anchored in a long tradition of artist-naturalist dating as far back as northern Renaissance Master Alberecht Durer and his 15th century drawing of a hare and native plants. Works such as George Stubbs' portrait the English prize-winning horses and breeding stock, and John James Aubodon's portfolios of the birds and quadrupeds of America, among very few others, describe nature in precise detail, but also evoke something of its ineffable truth and mystery. It is the intent of Morrison's work to capture the same.
Susan's Morrison's work appeals on a variety of levels; as aesthetic experience; as an example of technical mastery and disciplined work; as educational resources and stimulus. Without question her drawings inspire us to consider and discover nature as a place to more fully understand ourselves. Traveling through near and distant lands at a particular and almost certainly critical moment in time, her work and life are inseparable and her journeys are both into the outward beauty of the real world and it's poetic, interior realms.
First let me say that I consider my talent to be a gift from God, and with that comes an enormous responsibility. I have determined my mission is Earth Stewardship and my work is dedicated to the preservation of our wildlife and wildlands.
In each drawing I create, I capture the true spirit of the animal. By letting the intimacy of my experiences flow through me and into my work is how the viewer has the opportunity to feel the powerful emotions and hopes I have for the animals. ​
I work in Pen and Ink and in Caustic Wax (Prisma®) Colored Pencil in life size. The detail becomes more textural, the color more powerful, and the end effect, at times, monumental. I am also a poet, author and environmentalist. Animal Tracks, the environmental education program I created for Wal-Mart®, later adopted by the National Wildlife Federation, represents the first time I combined all of my talents to create a unified body of work dedicated to influencing the public on a national level to participate in the resolution of environmental issues. ​
The American Wildlife Expeditions are my challenge to bring the actual conditions of America's treasured wildlife and wildlands to our nation's attention by depicting the animals in life size, their habitats, and a story of our travels through each region. When it is all said and done, it will be my life's work. Time well spent…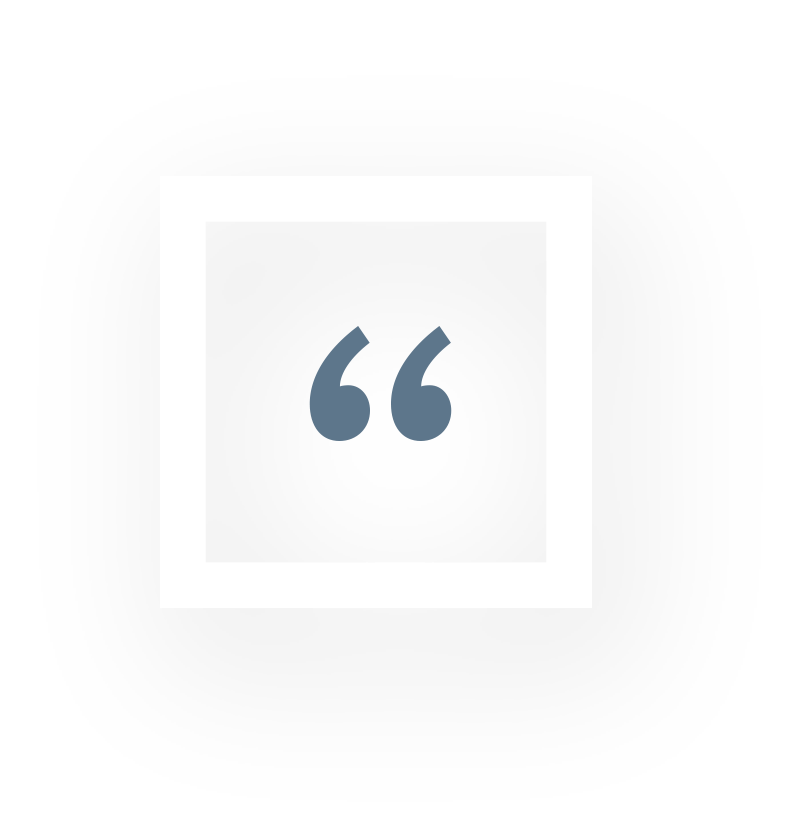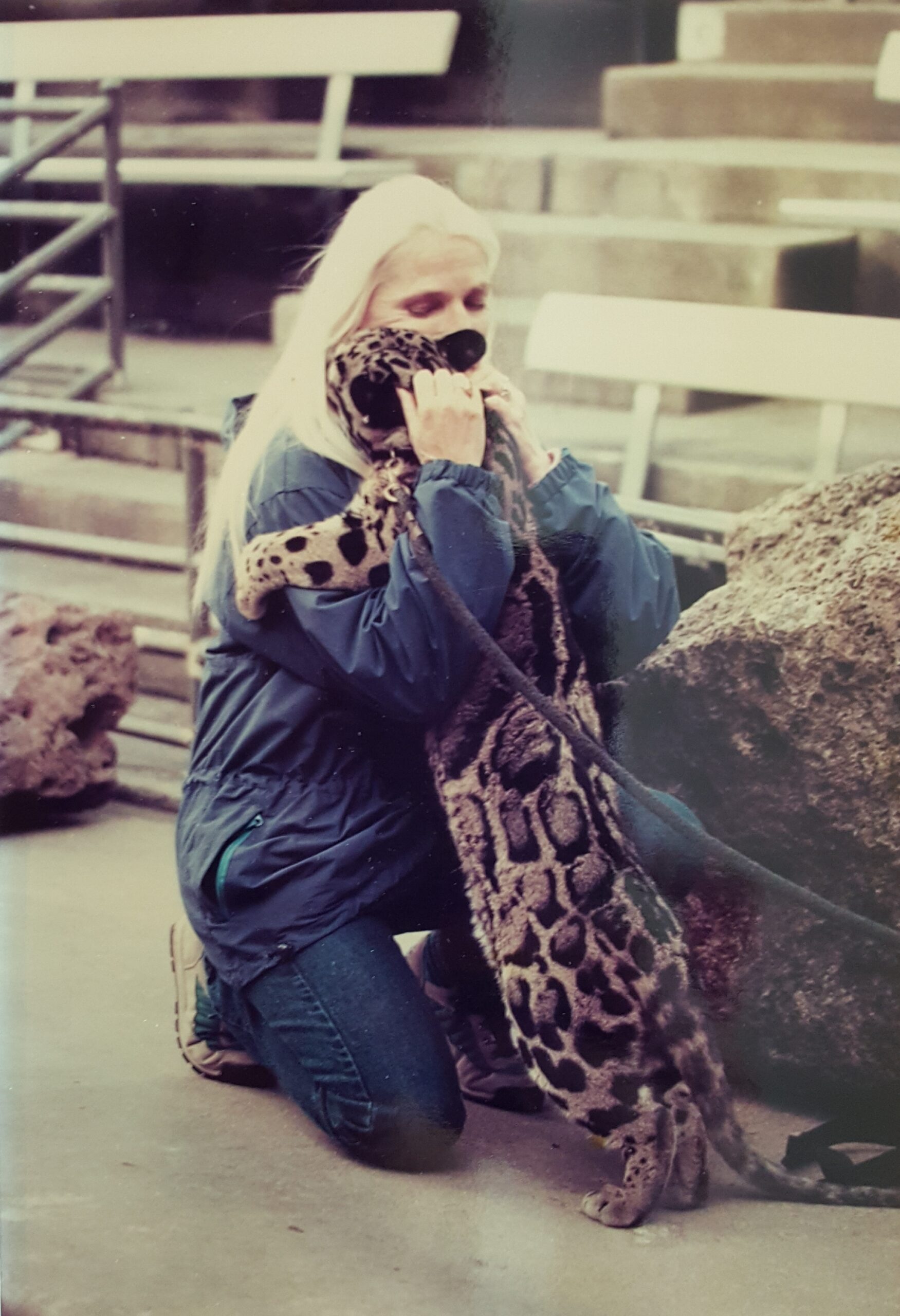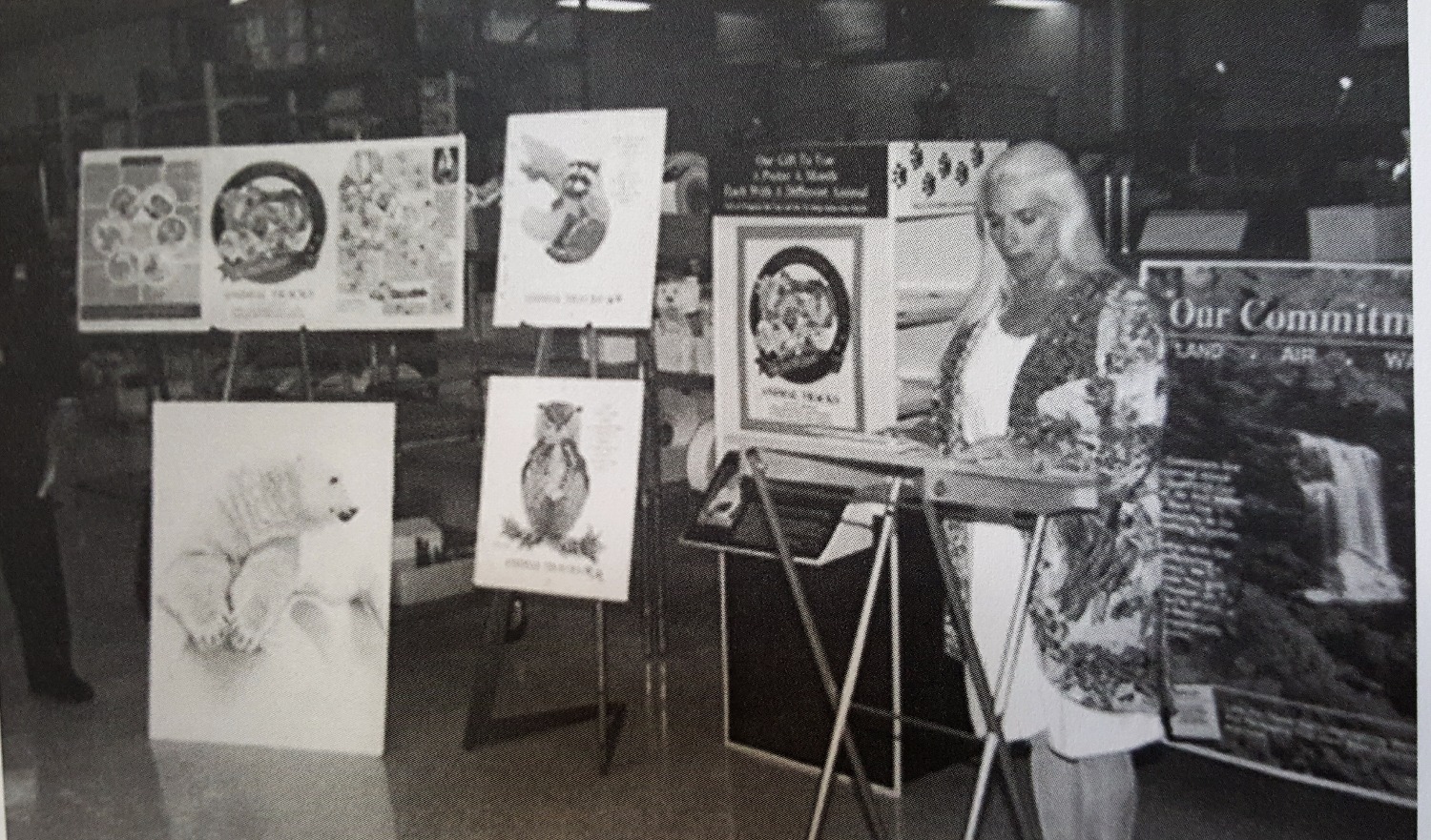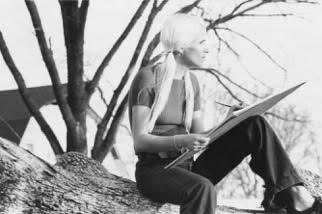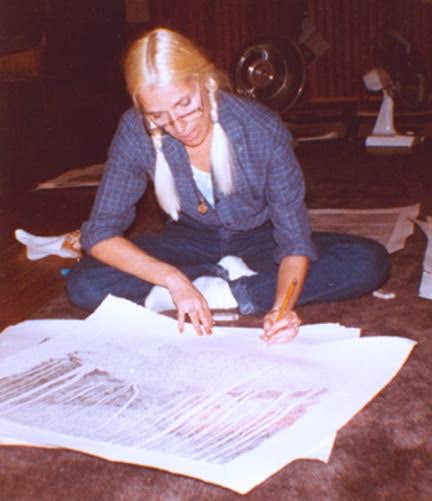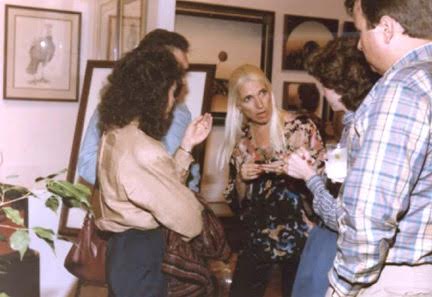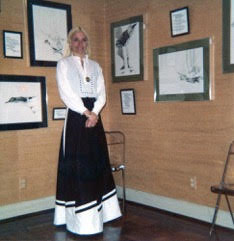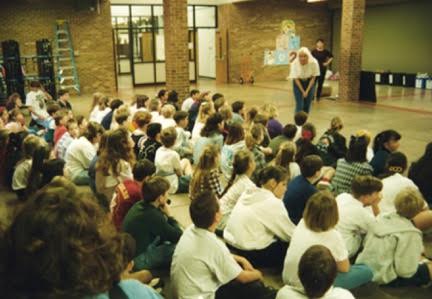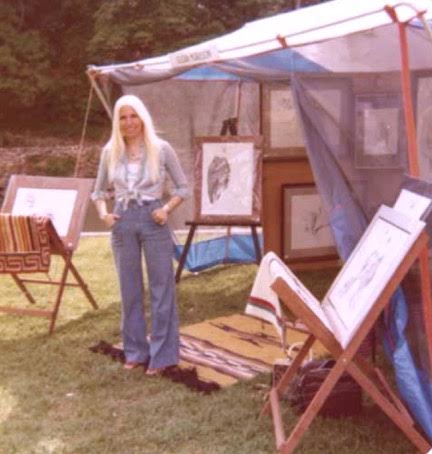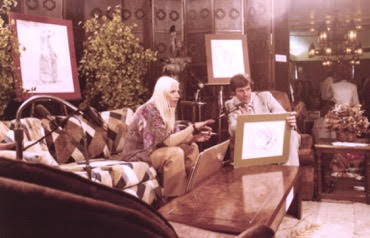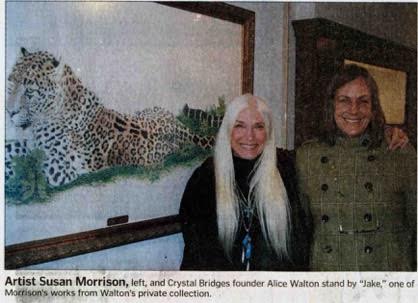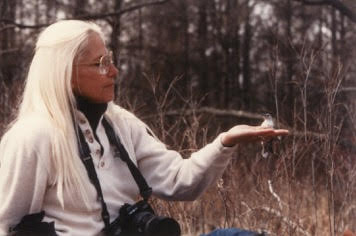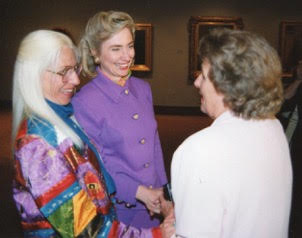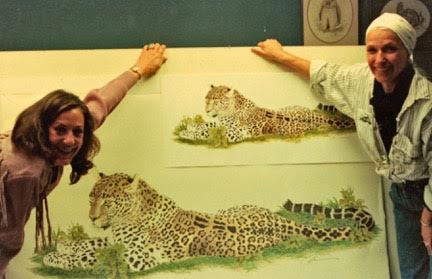 1960s
Jean Lafitte National Park
Wrote the Land Acquisition and Development Program and spearheaded the passage of a seven million dollar Park Program initiating the first Water Quality study of the Mississippi River at New Orleans.
1980s
Arkansas Wildlife
Commissioned by the Arkansas Game and Fish Commission to create a book based on drawings and information about Arkansas wildlife. The First Edition was a best seller and appointed to the Arkansas Arts Council by Governor Frank White.
Served under Governor Frank White and Governor Bill Clinton.
1980s
Congressman Bethune read her poetry into the Congressional Record from the floor of the congress placing the work in the permanent collection of the Library of Congress.
1980s
National Wildlife Art Show, Kansas City MO
A portfolio comprised of 20 etchings and awarded Best in Show Graphics Awarded Best in Show New Artist
Solo Exhibition, Wildlife of the World Gallery, Aspen Colorado
Solo Exhibition, Wildlife of the World Gallery, Aspen Colorado for the Aspen Music Festival
Solo Exhibition, Ellison Gallery Telluride, for the Telluride Film Festival
1990s
Wal-Mart Received the United Nations Award for Corporate Excellence in the Environment for three projects and Animal Tracks was one of them.
Wal-Mart awarded original drawings to their three top Environmentally responsible companies to celebrate
Animal Tracks and its impact on national retail sales. Animal Tracks was Adopted by the National Wildlife Federation to become their Environmental Education Program.
Alice Walton purchased all of the Original Animal Tracks drawings save three comprising a collection of 19 drawings.
1995 to 2016
Wildlands Portfolio
Eight 30×40 pen and ink drawings of America's Iconic Landscape Scenes from America's National Parks.
Solo Exhibitions
Walton Art Center, Fayetteville, Arkansas.
Crystal Bridges Museum of American Art, Bentonville, Arkansas.
Introduction of Master's Legacy Patronage Permanent Collection, Queen Ann Mansion, Arkansas Club, Eureka Springs Arkansas.
1970s
Solo Exhibition Hallmark Gallery, Kansas City
Eagle Portfolio
Panda Portfolio
Poetry Book all bearing the Hallmark Gallery Logo
1980s
Spearheaded the creation of the first legislation in Arkansas to protect Artists and their work in the business world.
Brought forth the need for Art Space for Arkansas Artists in Little Rock, leading the creation of a specific space for Arkansas Artists to display their work in our state's capitol.
1980s
Upland Swamp from the collection was placed in the White House Permanent Collection.
Book was placed in the hands of all congressmen on all committees relating to saving the fourteen proposed wilderness sites and eleven were successfully set aside.
1990s
Animal Tracks
National Environmental Education Program commissioned by Sam Walton.
Twenty four million posters given away in stores nationwide.
Nationwide curriculum adopted by schools with programs for Environmental Education for all grade levels from kindergarten through college level.
250,000 Books based on the Animal Tracks Posters given away to teachers nationwide.
Animal Tracks Foundation created, Co-Chaired by John Mack Carter, Editor and Chief of Good Housekeeping magazine, and Alice Walton. Board Members included: DePak Chopra, Michael Jackson, and Avery Lovens, Director Rocky Mountain Institute, Wolf Schmitt, President and CEO of Rubbermaid Inc. and Director of Kimberly Clark Corporation.
1995 to 2016
America's Wildlife and Wildlands
The American Wildlife Expeditions: 130 life size drawings of America's wildlife, Two Books,One Documentary.
Considered Morrison's most important body of work.
According to Past Head Curator of Art for Crystal Bridges Museum of American Art, Chris Crossman, the Collection rivals Audubon.
Expedition I, The Great Southwest
Expedition II, The Southern Wetlands
Expedition III, The Rockies
Expedition IV, Alaska
Expedition V, The Great Northwest
Expedition VI, The Great Plains
Expedition VII, The Boundary Waters
Expedition VIII, The Great Eastern Ranges (First Exploratory Expedition Summer of 2015)
1970s
River Journeys
Commissioned and underwritten by First National Bank Little Rock, Arkansas.
Major Exhibition at the Bank where then Governor David Pryor declared Morrison and her work an Arkansas Treasure.
Commissioned to create the cover of Governor Clinton's first Inaugural Program.
Program included a poem written by Morrison about Arkansas that Clinton placed next to his photo in the program.
1980s
Arkansas Wilderness Etchings Portfolio and Book
A portfolio comprised of 20 etchings and a book based on that work and the need to set aside fourteen wilderness sites in Arkansas. ​
Governor Clinton declared Wilderness Month in Honor of the work and Morrison was awarded a Solo Exhibition in the Rotunda of the State Capitol Building where the Wilderness Collection now hangs in the Senate Chambers.
1990s
Book Tour to over 100 Schools in 20 states.
Solo Exhibition National Museum of Women in the Arts, Washington DC.
Only Arkansas Woman to ever Solo there as well as the only American Wildlife Artist to have a Solo Exhibition there.
Highest attended exhibition in the history of the museum at that time.
Then First Lady Hillary Clinton Attended the Exhibition where she spoke on the impact Animal Tracks had on Education, The Environment and the Arts as well as awarded the Snow Leopard Lithograph.
Program awarded the Good Housekeeping Green Seal for Environmental Education.
2016 to 2017
Studio/Gallery moved to Heronswood Wildlife Sanctuary
Founding of the Morrison Wildlands Institute